BEFORE APPLYING, PLEASE READ ALL THE PROVIDED INFORMATION ABOUT THIS PUBLISHING OPPORTUNITY CAREFULLY, IT IS VERY IMPORTANT THAT YOU HAVE COMPLETE UNDERSTANDING OF OUR PROCESS OF WORK AT ALL STAGES OF YOUR APPLICATION.
Art Maze Magazine is an independent artist-run and ad-free international print and online publication dedicated to showcasing and promoting experimental and progressive contemporary art, which reflects modern society and its environment, provokes conversation and action; fosters innovation and diversity of mediums which make today's art scene so intriguing and versatile.
ELIGIBILITY: Artists are welcome to submit works in any medium: painting, drawing, sculpture, ceramics, printmaking, photography, textile, installation, mixed media, digital, film (only jpg + link to video) etc. All visual art mediums are welcome.
Artists or any art organisations on behalf of artists from all countries are welcome to submit their works for consideration.
Each submitted artist, whether selected for a publication or not, will receive a digital copy of the magazine's issue which they applied for.

DISTRIBUTION: Physical and digital copies of ArtMaze Mag are distributed worldwide via bookshops, galleries and through their online shopping as well as through ArtMaze's online store. More info: https://artmazemag.com/shop/
DEADLINE: May 21st, 2020 (12:00 AM, midnight: end of the day 21st May – Eastern Standard Time)
HOW TO APPLY:
PLEASE READ THE INSTRUCTIONS BELOW CAREFULLY AND PROCEED VIA THE LINK TO THE ONLINE FORM: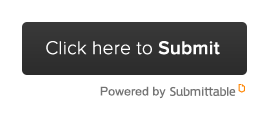 ---
WHAT TO CONSIDER WHEN APPLYING:
VERY IMPORTANT: For this call for art please submit light jpg images of only those works for which you have high resolution images. Our high resolution requirements for all images for print are: 300 dpi and no less than 30 cm in height, jpg or tiff format. If your work is selected for publication, your submitted images should not be blurry or contain wide framing around the artwork (even if high resolution requirements are technically correct) when requested by our production team. Please only submit images of works for which you can provide high resolution images if requested. This greatly assists the process of putting each issue together as we then do not have to look for alternatives and re-curate the selected images of works.
Each individual submitting work to ArtMaze Magazine opportunities is provided with a fair and equal chance. Incoming submissions/applications are following a very specific and unique process when works/info are sent into our platform therefore each call for art has a transparent policy. 
Make sure you have read all the information and have become familiar with the magazine (online and in print) and the artists/curators we are working with. Please note that it is crucial to consider the guest curator's work as well as the magazine's previously published artworks (in print&online) + ArtMaze's call for art processing fees before applying to make sure that this opportunity is in line with your expectations.
It is always a good idea to explore ours and guest curator's work via websites/social feeds and other sources.
Don't forget to have a more detailed read about our publication: artmazemag.com/about
If you have any specific questions please feel free to write us an email via info@artmazemag.com – we are happy to help!
And lastly, don't just blindly apply – be thoughtful of the projects and art communities you choose to be a part of.
!IMPORTANT!
SELECTION OF WORKS AND NOTIFICATION OF RESULTS: 
Results for this contest will be announced around three weeks after the official deadline of the call to ensure that our Guest Curators and Editorial Team of Artmaze Magazine have enough time to give their full attention to each applicant's work, carefully selecting finalists for print publications. The process may take a few days more above the normal 'three weeks', so try not to worry if it takes a little longer.
Results will be posted at: www.artmazemag.com as well as via social media (Instagram and Facebook: @artmazemag). Notification will be made via email and by posting on the results page which will appear on our website's 'home' page. All artists who provide a working email address will be notified via email. Type your email address correctly, if a mistake is made you will not be notified via email.
Announcement emails and urgent images requests from us tend to go to Spam folders. Please make sure to look out for an email from us if you have submitted work and if your work was selected for the publication; always check your Spam folder if you did not receive anything in your main Inbox folder.
If for any reason you did not receive an email from us – please get in touch with us asap through info@artmazemag.com or keep an eye on our website and social media as all the important announcements always appear online.

"IS HAVING AN ARTIST WEBSITE MANDATORY FOR THIS APPLICATION?"
Providing an artist website is not mandatory in order to submit work however if you have any portfolio link that could show us more of what you do other than what you have submitted – it is always very helpful.
But if you do not have any online portfolio at all – not to worry – just make sure you include very detailed info in your statement/bio and attach good images of your best artworks as well as all the required information.
Instagram portfolio is optional (we like looking through IG profiles!), but please understand that whilst judging works, Instagram portfolio is not always enough in order to understand the bigger scope of the progress and content of work as well as enlarging images and reading full CV, therefore we suggest all artists try to maintain a website and update it regularly – this is really important, not just for the open call, but in general. Many people, as well as visiting multiple art shows, browse contemporary art online everyday – as do we, but we find that taking a look at the artist's website always works best in terms of getting a 'clearer picture' of each artist's practice. As much as Instagram connects us all so well around the globe and brings exposure and international reach to each one of us, it does not work so well as an actual portfolio in showcasing your work professionally online*.
*We provide this information based on our working experience with artists' submissions.

"CAN I APPLY MULTIPLE TIMES?" or
IF YOU HAVE ALREADY BEEN PUBLISHED IN ONE OR MORE OF OUR PREVIOUS ISSUES:
If you choose to submit again: we encourage artists who have been previously published to apply each time with completely new works or new body of works which were not used for previous applications/features in ArtMaze Magazine.
"WHY WASN'T MY WORK SELECTED?"
Please note, our opportunities are competition-based, therefore, if your work was published in our issues before it does not provide a guarantee that your new work will be accepted because of that. We select work based purely on the quality factor as well as taking into account the competitive nature of the opportunity. Unfortunately we are unable to publish everyone who applies. We accept and publish all mediums but we do not restrict each selection to a mandatory inclusion of any particular mediums.
"COULD YOU PLEASE PROVIDE ME WITH CONSTRUCTIVE FEEDBACK AS TO WHY MY WORK WAS NOT SELECTED?"
Unfortunately we cannot provide all submitted artists with constructive feedback/critique on why their work wasn't selected as this is something that is beyond our physical working capacity and is a complex process in itself which requires very careful attention and time spent on constructing a specialised opinion. Please be aware of the fact that we work each time with different curators who have different visions and approaches to selecting works. We work this way in order to make our publication a versatile visual platform showcasing carefully curated art. Make sure that the choice of the curator for a call is something that you are looking for when submitting work. Not all good work can be in line with each curator's vision.
ONLINE BLOG vs PRINT FEATURES:
WHAT TO CONSIDER WHEN YOU WANT TO APPLY TO BOTH OPPORTUNITIES OR IF YOU HAVE ALREADY BEEN PUBLISHED THROUGH ONE OF THEM
If you have been published in our print and digital (pdf) issues, there is no need to apply for blog feature with the same body of works. Please note, all artists who appear in print and digital (pdf) issues are automatically promoted on our social media and website.
If you have been previously published in our print and digital (pdf) issues, you are welcome to apply for a blog feature only with a new body of works (which you haven't submitted to us before) and if you haven't had an interview feature with us before or for the last year.
If you have been previously featured on our online blog or if you have previously applied to our online blog but weren't selected for a feature, you are welcome to submit again with the same body of works or new works to our print opportunities – curated selection.
If you have previously applied for your work to be included in our online blog and haven't heard back within 8 weeks, please note that there is no need to apply again with the same body of works. It is best to send in new work per each online blog application.
---
PUBLISHING APPLICATION OPTIONS/REQUIREMENTS:
---
PUBLICATION ON ONE PAGE:
– apply 3-5 images (format: jpeg; 72 dpi; Title_Name_Surname.jpg; size limit per image: 1 MB – this is not a strict size requirement but try to not go over 1Mb excessively)
– website, brief written bio/artist statement and image information (title, medium, dimension)
NOTE: bio and statement together may not contain more than 300 words*
– £25.00 non-refundable processing fee**
---
PUBLICATION ON DOUBLE PAGE:
– apply 3-5 images (format: jpeg; 72 dpi; Title_Name_Surname.jpg; size limit per image: 1 Mb – this is not a strict size requirement but try to not go over 1Mb excessively)
– website, brief written bio/artist statement and image information (title, medium, dimension)
NOTE: bio and statement together may not contain more than 450 words*
– £35.00 non-refundable processing fee**
---
*If your work is accepted for the publication and your bio exceeds the given limit of words we will have to shorten it.

IMPORTANT: Please DO NOT COPY/PASTE YOUR CV OR LIST OF SHOWS. We require bio/statement only in written format.
**PROCESSING FEES: ArtMaze Magazine is an artist-run, ad-free independent international publication with a worldwide distribution. ArtMaze Magazine does not contain any advertisement in order to provide its readers with a continuous art experience. Publishing opportunities require an essential non-refundable fee due to substantial admin and processing work involved.

If you are unhappy with the processing fees for publishing opportunities, please note that we also have an online blog which accepts applications FREE OF CHARGE and provides a great chance to be published on our website and social media if your work is selected by our Editorial Team.
ELIGIBILITY AND RESTRICTIONS: The competition is open to all artists, both national and international, working in all visual mediums. Applicants must be 18 years of age or older to apply.
Selected artists will be asked for high resolution images and will be published in the next print and digital issue of ArtMaze Magazine. Each (selected) artist will receive a 1 or 2-page spread in print and digital (PDF) magazine including bio, statement, website, and 1-5 featured artworks. All submitted artists will receive a complimentary PDF copy of the magazine and all published artists will be promoted on our website/social media. Physical copies of Art Maze Magazine are printed to the highest quality in London, UK.
DISTRIBUTION: ArtMaze Magazine is an independent international publication which is distributed both nationally and internationally in galleries, bookshops and via the online store: www.artmazemag.com/shop.
FREE BLOG APPLICATIONS*: Applications for the online publication on our website and social media are free of charge. If you wish to submit your work please proceed via this link.
PAYMENT OPTION: To complete your application for publishing opportunity please proceed with the payment option in the online form (below). 
PLEASE NOTE: SELECT YOUR PAYMENT TYPE CAREFULLY AS WE WON'T BE ABLE TO CHANGE THE NUMBER OF PAGES FOR A PUBLICATION IF YOUR WORK GETS SELECTED.
Publication on TWO PAGES – £35
Publication on ONE PAGE – £25
---
Before you submit, please read our Terms and Conditions.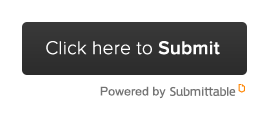 If you are experiencing troubles with the online form, please contact us via info@artmazemag.com